Guaranteed income is a monthly cash payment given directly to individuals. It is unconditional, with no strings attached on how to spend it and no work requirements.
Structural racism has limited the opportunities for Black Americans for generations.  For example, hiring discrimination and school segregation have resulted in enormous differences in wealth between Black and white Americans. Social programs that address the economic needs of those needing assistance, such as unemployment and Supplemental Nutrition Assistance Program (SNAP), are hard to apply for and be approved to receive. Part of what is needed to help Black Americans overcome the barriers that society has placed in front of them is financial and economic assistance that is easy to apply for, doesn't come with conditions or requirements and can be used for anything that is needed.
What are we doing through BEEM?
The
Black Economic Equity Project (BEEM)
is providing a Guaranteed Income (GI), along with financial supports, to Black young adults ages 18-24 in certain areas in Oakland and San Francisco, CA. Providing this income will address problems created by society for Black young people, such as poverty, racism, and constant stress. Youth will not have to do anything for the income; it's guaranteed.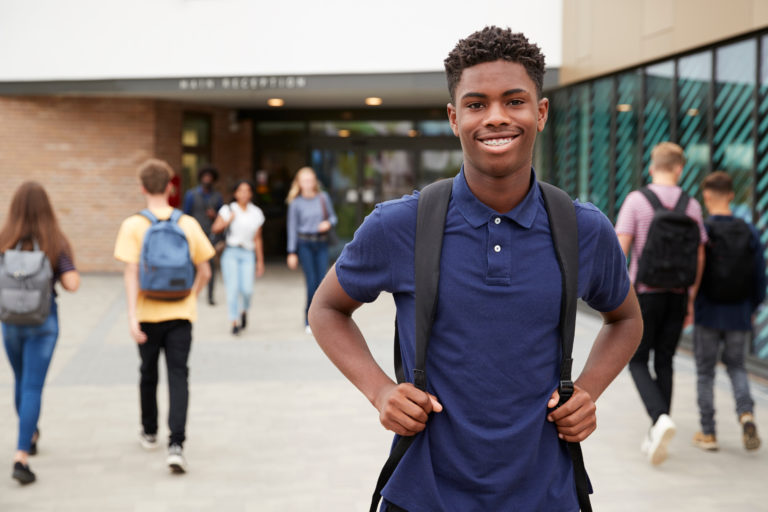 Why is BEEM investing in young people?
The BEEM project will include 300 Black young people from the Bay Area.
This age range (18-24 years) is a critical stage in life. By helping young people at this transitional point in their lives meet their basic needs, we can support them to set the course for their future. Young people can focus on school or a first job because their financial stress is reduced. Our project will examine what guaranteed income can do to address financial health, mental health and physical health disparities when paired with youth peer support groups and financial mentoring.
What will happen in the BEEM project?
BEEM will recruit 300 Black young adults ages 18 to 24 in certain areas in San Francisco and Oakland. In order for us to evaluate the project and try to gain support for more projects like it, young people will be asked to complete quarterly surveys. There are three components to the project:
Participants will receive $500 per month for one year either immediately upon enrolling in the project or after a 12-month waiting period. The money will be provided through an easy to use bank card with no fees.  

Participants have access to six one-on-one financial coaching sessions with a MyPath certified financial mentor (participation optional).

Participants also have access to monthly peer discussion groups, MyPath's MyMoney Hour, where young people and their peers engage in financial training and discussions around topics like building a budget, improving your credit score, and banking (participation optional).
The Black Economic Equity Movement (BEEM) is a Guaranteed Income project. Guaranteed Income is a temporary monthly payment that is made to people without any requirements or obligations. It's an approach to supporting people so they have a little breathing room, can take care of immediate needs, and plan for the future. The BEEM study lasts for 2 years.