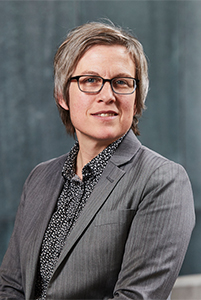 Margaret Libby is the Founder and Chief Executive Officer of MyPath, a national nonprofit that promotes upward economic mobility for BIPOC young people from low-income communities. Recognizing that financial inclusion and financial capability research and programs often overlooked the experiences of young people, Margaret founded MyPath in 2007 in partnership with BIPOC young people to engineer models promoting economic mobility and financial empowerment among working youth from communities historically excluded from financial access. Under her leadership, MyPath has expanded into a leading national nonprofit and launched the country's first financial capability initiatives designed by and for youth. Now being adopted across California and in eight other states, these models integrate banking, saving, and credit building into existing youth employment and guaranteed income programs, transforming earnings into economic mobility. MyPath also trains and supports youth to engage in policy advocacy that draws on both impact data and youth stories to advance youth financial inclusion and economic mobility. Margaret is a founding member of nLIFT (Nonprofit Leaders in Financial Technology), and was appointed to serve on the Consumer Financial Protection Bureau's Consumer Advisory Board and the FDIC's Advisory Committee on Economic Inclusion. In 2020, Margaret received the James Irvine Foundation Leadership Award in recognition of her impact on improving economic opportunity for California's BIPOC youth. Margaret has a B.A. from Brown University and an M.S.W. from U.C. Berkeley.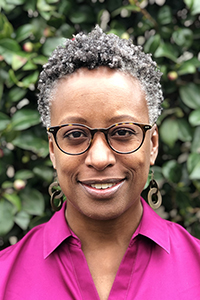 Marguerita A. Lightfoot, Ph.D., M.A.
Dr. Lightfoot received her master's and doctorate in Counseling Psychology from UCLA. Her research focuses on improving the health and well-being of adolescents and young adults, as well as the development of culturally competent, efficacious interventions to reduce acquisition and transmission of HIV among populations disproportionately burdened by the epidemic. She has obtained NIH funding to design and implement HIV preventive
interventions, including culturally-tailored interventions for adolescents in the juvenile justice system, runaway/homeless youth, youth living with HIV, young MSM, and adults living with HIV. Her research has developed interventions and bridged the gap from development to implementation. She has been the Principal Investigator on numerous NIH grants and foundation grants, including from the Robert Wood Johnson Foundation, William T. Grant Foundation, and others. She has had a distinguished career in community-engaged research, receiving awards for her community partnership efforts.
Dr. Lightfoot currently serves as the Associate Dean for Research at Oregon Health & Science University-Portland State University School of Public Health. Prior to starting this position in September 2021, she was Professor of Medicine at the University of California, San Francisco School of Medicine, Chief for the Division of Prevention Science and she held the Walter Gray Endowed Chair. She also currently serves on the National Advisory Mental Health Council (NAMHC), which advises the Director, National Institute of Mental Health, on all policies and activities related to the conduct and support of mental health research, research training, and other programs of the Institute. She was a member of the National Academies of Sciences, Engineering, and Medicine (National Academies) Committee on Fostering Healthy Mental, Emotional, and Behavioral (MEB) Development Among Children and Youth.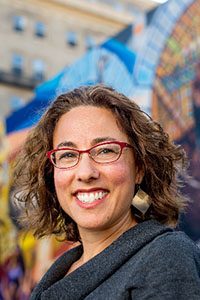 Sheri Ann Lippman, Ph.D., M.P.H.
Dr. Sheri A Lippman, Professor of Medicine and Director of the Implementation Science and Health Systems Core at the Center for AIDS Prevention Studies in the Division of Prevention Science at UCSF, is an epidemiologist with over
20 years of experience conducting clinic- and community-based research in the U.S. and abroad. Her work addresses key social and structural barriers to engagement with the health system and seeks to mitigate these barriers through intervention and implementation research. Dr. Lippman's portfolio of research includes multiple NIH grants to explore the conceptual development of community mobilization processes through the conduct of community-randomized trials focused on modifying the social environment for young people and adults in South Africa. Dr. Lippman's research also includes peer support interventions to increase care and prevention engagement, including led three NIH-sponsored grants and a HRSA-sponsored cluster randomized trial focused on peer-support interventions. Dr. Lippman also holds two current implementation science research grants aiming to understand contextual dynamics within community clinics and how these shape program implementation and impact care delivery for population in need of services. Dr. Lippman has a B.A. from Brown University and a PhD from U.C. Berkeley.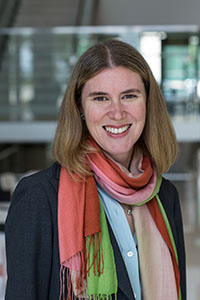 Dr. Emily Arnold is a Professor of Medicine in the Division of Prevention Science where she co-directs the Community Engagement Core at the Center for AIDS Prevention Studies. An anthropologist with a background in public health, Dr. Arnold has conducted community-engaged research with sexual, gender and ethnic minority communities for the past two decades, developing and testing several HIV prevention interventions that build on existing community structures, particularly mobilizing social networks to provide HIV-specific forms of social support. Dr. Arnold also leads the Northern California HIV/AIDS Policy Research Center based at UCSF, where she and her team have produced rapid response studies on issues such as immigration reform, behavioral health care integration, pharmacy-furnished PrEP, and the impact of climate change on the health care delivery system to better inform policy decision making regarding HIV and its syndemics. In addition to her robust research portfolio, Dr. Arnold
co-directs two NIH-funded training programs, the Visiting Professors Program and the Ujima Program, both of which aim to increase the number of NIH-funded investigators from historically marginalized communities who are working to promote HIV-related health equity. Dr. Arnold and the UCSF/My Path team will recruit and follow a cohort of BEEM participants who will be interviewed several times over the course of the project, telling the story of the impact of the BEEM project on their lives in their own words. Dr. Arnold holds a B.A. from Wesleyan University, and received her M.A. and Ph.D. from Columbia University.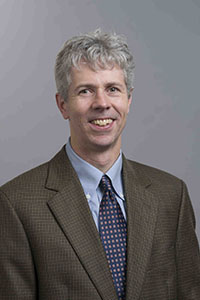 William H. Dow is a health economics professor at the University of California–Berkeley, with appointments in the School of Public Health's Division of Health Policy Management and in the Department of Demography. He directs UC-Berkeley's Center on the Economics and Demography of Aging, and is founding Associate Director of the Berkeley Population Center. He is also a Research Associate at the National Bureau of Economic Research. He has previously served as Interim Dean of the School of Public Health, and as Senior Economist at the Council of Economic Advisers. Dow's research analyzes economic aspects of health behaviors and health and demographic outcomes. Honors include the Kenneth J. Arrow Award given by the International Health Economics Association.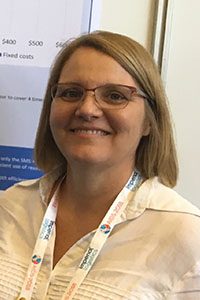 Starley B. Shade, Ph.D., M.P.H.
Starley B. Shade, PhD, MPH, is a Professor in the Department of Epidemiology and Biostatistics and Acting Chief of the Division of Infectious Disease and Global Epidemiology at the University of California, San Francisco (UCSF). Their work focuses on application of rigorous methods in the quantitative and economic evaluation of community and clinic-based interventions in underserved communities. Dr. Shade teaches study design in real-world settings within the Implementation Science Program and Foundations of Global Epidemiology within the Global Health masters program at UCSF. They are committed to training and mentoring community members, members of community-based organizations, and researchers from underserved communities in the application of these methods to evaluate implementation and effectiveness of interventions in real-world settings.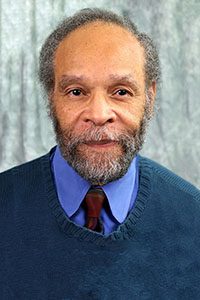 Nathan Stinson Jr., Ph.D., M.D., M.P.H.
National Institute of Health Project Scientists
Dr. Nathan Stinson Jr. serves as Director of the Division of Scientific Programs at NIMHD, where he oversees the
extramural scientific programs on minority health and health disparities. He began his federal career in Arizona as a medical officer with the U.S. Public Health Service (USPHS) Commissioned Corps, where he practiced family medicine at the Indian Health Service's Chinle Comprehensive Health Care Facility on the Navajo reservation. Dr. Stinson later served as Deputy Director of the Division of Community and Migrant Health and as Director of the Division of Programs for Special Populations in the Bureau of Primary Health Care, Health Resources, and Services Administration within the Department of Health and Human Services (HHS). In 1999, he was appointed Deputy Assistant Secretary for Minority Health and Director of the Office of Minority Health at HHS. During that tenure, he served as a senior advisor to the Assistant Secretary for Health and the Secretary at HHS. Dr. Stinson also served as President of the Health Literacy Foundation in Munster, IN, and the director of the Center for Optimal Health and a professor of family and community medicine at Meharry Medical College in Nashville, TN.
Dr. Stinson holds a Ph.D. in environmental biology from the University of Colorado, an M.D. from the University of Colorado Health Sciences Center, and an M.P.H. in health care administration from the Uniformed Services University of the Health Sciences. Dr. Stinson has received numerous honors including the Louis B. Stokes Leadership Award – National Medical Association, Silver and Gold Award for Excellence in Humanitarianism, Citizenship, and Professionalism – University of Colorado, NIH Director's Awards, U.S. Surgeon General's Exemplary Service Medal, Outstanding Service Medal, Commendation Medal, Achievement Medal, and Crises Response Service Award – USPHS.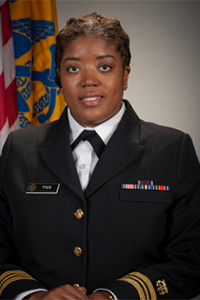 Nadra Tyus, Dr.P.H., M.P.H.
National Institute of Health Project Scientists
Dr. (Commander) Nadra Tyus joined the Office of Strategic Coordination as a Program Leader with the Transformative Research to Address Health Disparities and Advance Health Equity program. Previously, CDR Tyus was a Program Director at the National Institute on Minority Health and Health Disparities (NIMHD). Her role focused on promoting research to understand the various domains of influence and biopsychosocial factors contributing to health disparities in the areas of population health, behavioral health and well being. She provides her 15-year expertise to this Program in the areas of implementation science, evidence-based behavioral health and substance-use interventions, community-based participatory research (CBPR), program evaluation, and health innovation.
CDR Tyus earned her Dr.P.H. in Behavioral and Community Health Sciences from the University of Pittsburgh Graduate School of Public Health, an M.P.H. from the Medical University of Ohio, and a B.S. in Biological Sciences from Ohio University. Her postdoctoral training at the Johns Hopkins Urban Health Institute focused on addressing health disparities using CBPR.